eCommerce Website Development Services
Being a reputed eCommerce development company in India, we create feature rich, intuitive and unique online stores with enhanced security and performance.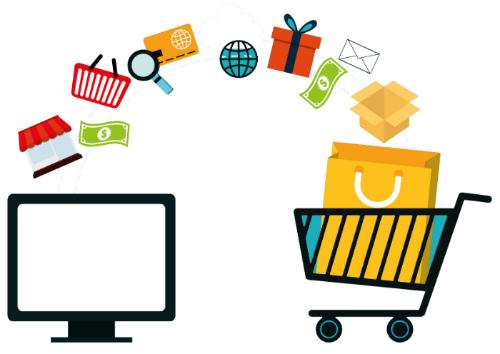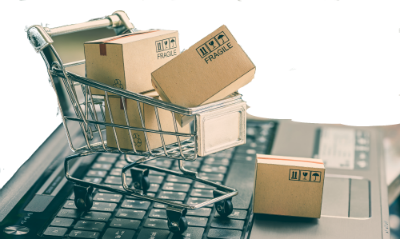 If you are looking for outsourcing ecommerce website development in India, then PixelCrayons can help you with our innovative eCommerce solution. We are reputed ecommerce web development company and work with leading brands to provide them cutting-edge technology, creative design, and business expertise.
ECOMMERCE WEBSITE DEVELOPMENT
Online storefronts, B2B & B2C portals, online marketplaces & auction websites, custom development
MOBILE COMMERCE DEVELOPMENT
iBeacon integration, dynamic coupon codes per yield, location - based offers & more
ONLINE STORE MAINTENANCE & MANAGEMENT
Retainer based maintenance, pro-active maintenance & management, catalog management
DIGITAL MARKETING
SEO, SMO, PPC, ORM, ongoing optimisation & evaluation
Why  Choose Creative for Ecommerce
How Creative Helps in Building Successful eCommerce Websites?
We are counted among best eCommerce development companies in India owing to our ethical business practices and transparent dealing. Here are some of our USPs:
Fully customized Designs
We provide Unique layout for every store with attractive graphics
CSS based light websites
Our Ecommerce website designs are complete CSS based design so that your web page loads fast with all the product / category details.
User Friendly Admin
Our Ecommerce software admins are extremely user friendly with User management login / profiles, unlimited product features and sasy order tracking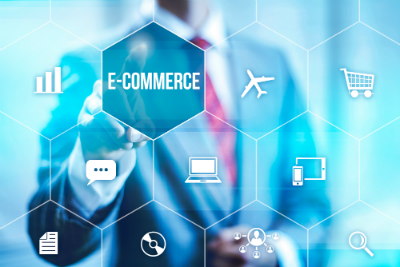 Advance Search
With our Big Data advanced search feature, you may now display search reuslts in seconds filtered by products, brands, categories, age, gender, discounts.
SEO friendly
Our ecommerce store are optimized for search engine spider, with incredible analytical tool and SEO friendly code
Flexible E-Commerce Technologies
We create ecommerce websites in various languages Asp, PHP, Asp.net and even open source ecommerce product integration and customization.
Notable eCommerce Website Development Features
Web
Multiple seller logins & seller dashboard
Vendor specific URL
Separate portfolio pages for sellers
Flexible commissions
100% customizable
Responsive themes to fit all screens
Mobile commerce
Quick mobile app build
Native apps on iOS and Android
Multiple payment gateway support
100% customizability
Push notifications
100+ eCommerce features
Social commerce
Socialize your products & services
Product updates & advanced search
Product reviews & ratings
Multiple payment support
Content management
Analytics & reporting
Creative is choice of 400+ businesses online and 100+ ecommerce portals with successful SEO results online.
The center of an e-commerce online store is the shopping cart. Shopping basket, online shopping cart, web store, e catalog and shopping carts. are appropriate metaphors of the familiar trolley used in supermarkets. People go to supermarkets, push shopping carts. through the aisles, pick and choose the items needed. They add and remove items from the carts. without much effort or thought. Shopping cart software is an effort to translate the ease and control over purchasing in the real world (to which people are so accustomed), to the electronic world of online shopping. It is essentially an extension of a simple order form. A simple order form is generally limited in the amount of interactivity it gives to the customer, and allows a limited number of products and options. Read more about Ecommerce.
Price
Complete CMS Web solution for your business
Portfolio
Here is the complete Creative portfolio
Reviews
What our Clients say about our services
FAQ
How we work and make an informed Decision