ABOUT-WEB DESIGN MUMBAI-WEB DESIGN COMPANY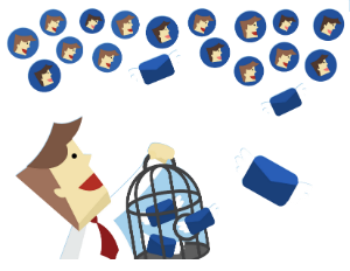 'Web Design Mumbai' is a Web Design Company, successfully entered in the global market.
Established its own brand conquered the local
global market with its extra-ordinary strong presence on World Wide Web.
Our creative designs & customized look-n-feel attracts the flow of new clients towards us. Our customer-friendly IT Solutions helps our valuable clients to achieve their end target-to increase customer base & profit margins- through catchy & attractive Web Sites, B2B and B2C Web Portals, Advanced Ecommerce Shopping Carts, Online Web Stores, Web-Based Elearning Programs, Online Information Management Systems, Database Driven Portals, Customized Web Applications, etc.
We use latest technologies, web-friendly colors, customized applications, clean & unique animations, exclusive graphics, flash movies while providing complete, concrete & perfect internet solutions to our valuable clients who believe in us. Our customer friendly and economical solutions based on through study and well-planned strategy is the only way to lead ultimate satisfaction of our clients. Creative Web Solutions is the only flagship business entity, which builds the web sites, which reflects the ideas, likings & goals of the client powerfully. We use the combination of creativity & technology to achieve better results through attracting more & more number traffic to client's Web Site.